The central regional town of British Komenda was in a state of mourning following the drowning of four teenagers on the beach on Saturday 2 October.
Six children went swimming where community leaders say it is an unauthorized place – a place where their sea god rests. Two of them who were rescued were treated and released.
The Central Regional Police Command opened an investigation into the incident.
Regional police commander DCOP Kwadwo Antwi Tabi, who attended the crash site, said two bodies were washed ashore that same day – Saturday. One of them was washed ashore on Sunday while the remaining body was recovered early Monday morning.
He said: "Most of them are all under 18 – one is 15, 2 is 13 and the other is maybe 20.
DCOP Antwi Tabi said much more education on Covid-19 restrictions needs to be done to educate people.
"I think there is also the need for education because according to some of the parents and men in the assembly, most of these people are illiterate and do not know anything about the Covid-19 restrictions and the measures put in place in under the Covid-19 Act restrictions, "he said.
He said people there walk around without face masks and go swimming even when there are restrictions on such activities.
"There should be a step forward in education. It should be continuous and not just one-off because the pandemic is still with us, "he said.
Egya Essoun lost her son, Enoch Baffoe, 13, in this unfortunate situation. He indicates that the incident happened on the blind side.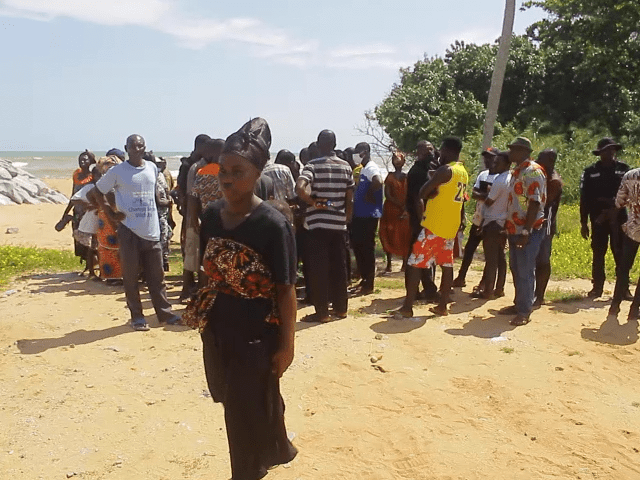 He said, "We had a funeral here and while we were there we heard that children had drowned. When we rushed there, I saw my son's lifeless body among the dead. It was heartbreaking. "
British Komenda chief fisherman Nana Kojo Mbeah II said the place where children go to swim is a no-go part of the beach, a place where even elders barely go except to do some fishing. rituals. He further explained that the necessary rituals would be performed to prevent a recurrence.
Assembly man for British Komenda, Albert Kwofie, said they were in contact with other stakeholders to get road signs on beaches to indicate bans.
In the meantime, the bodies of the 4 people have been deposited in the morgue at Cape Coast University Hospital while the two survivors have been reunited with their families.