A bridge linking Cape Coast to Twifo Praso in the central region has collapsed.
Videos and photos available for JoyNews show that a section of the road has completely collapsed making the route inaccessible to motorists.
In an interview with Richard Kwadwo Nyarko of JoyNews, locals said the bridge collapsed because a river known as the Surowi overflowed.
The bridge is known to serve commuters from Cape Coast to Jukwa and also from Dunkwa-On-Offin.
Tourists who were heading to Kakum National Park are stranded and returned to their various destinations.
The water flooded a building of the CEO of Exim Bank which is close to the bridge. Vehicles that were parked within the grounds of the house were reportedly swept away by the flood.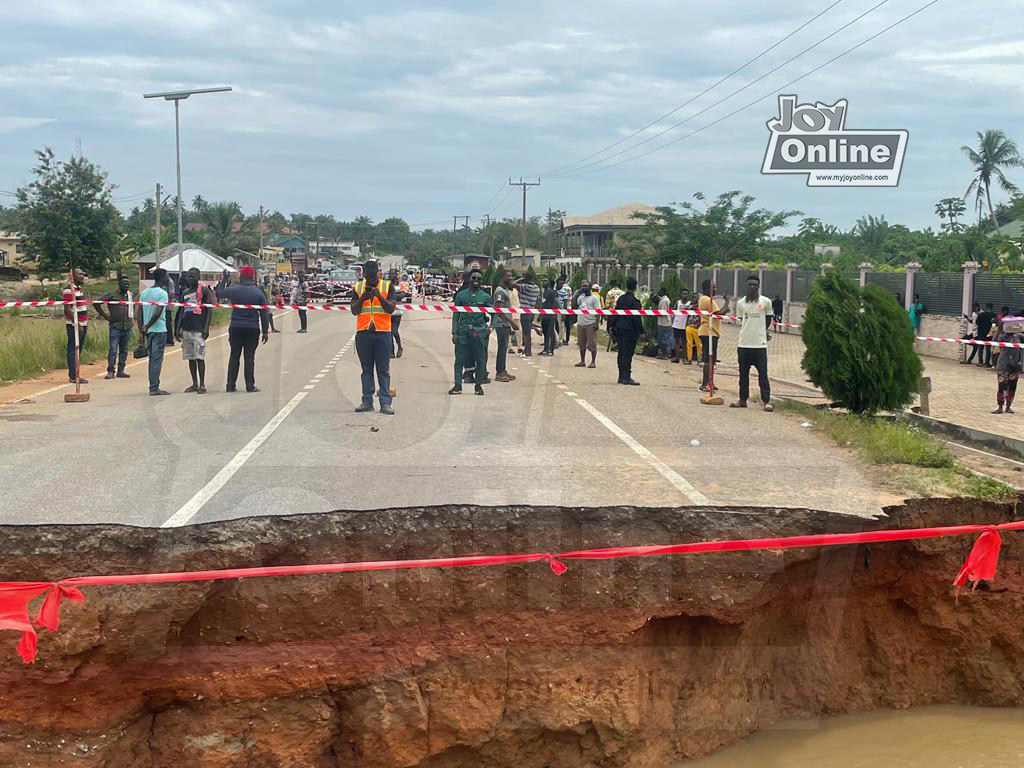 The damage did not only affect the inhabitants of the area, but also the inhabitants of Ankaful and its surroundings.
The road from Cape Coast to Ankaful was also washed away by flooding, leaving commuters and motorists stranded. No casualties were reported.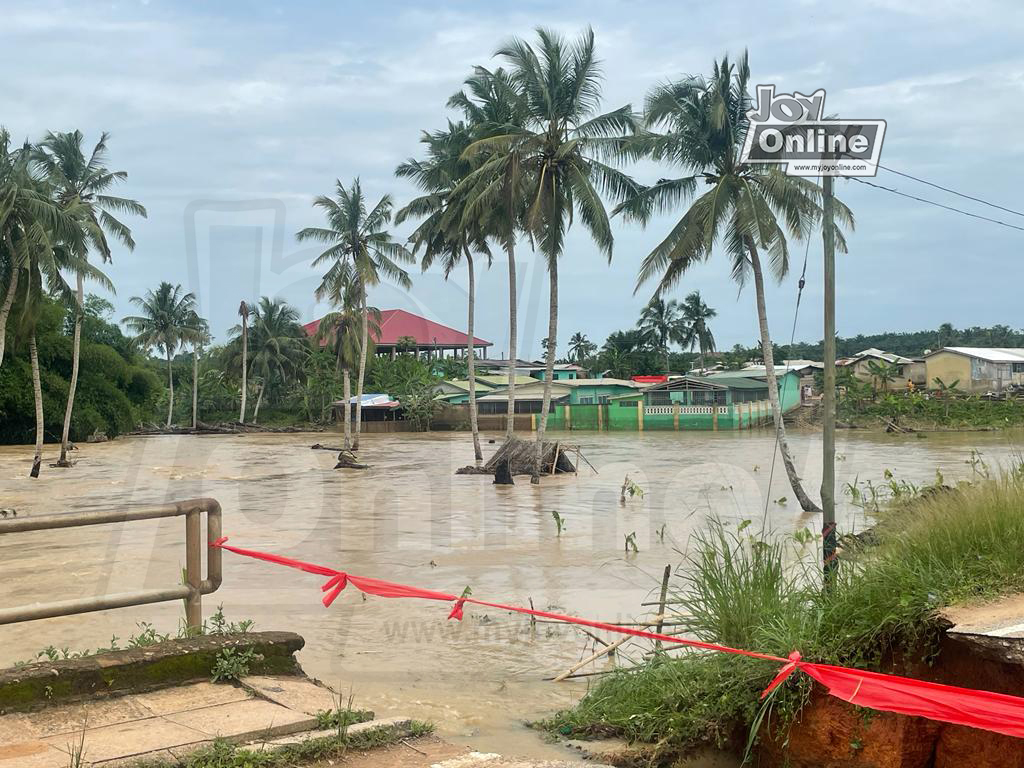 Meanwhile, officials from the National Disaster Management Organization (NADMO) and the Ghana Highways Authority are at the scene to assess the situation to find a temporary solution to the problem.
They said the situation was very worrying and hoped there would be no downpours which could wreak havoc in the area.